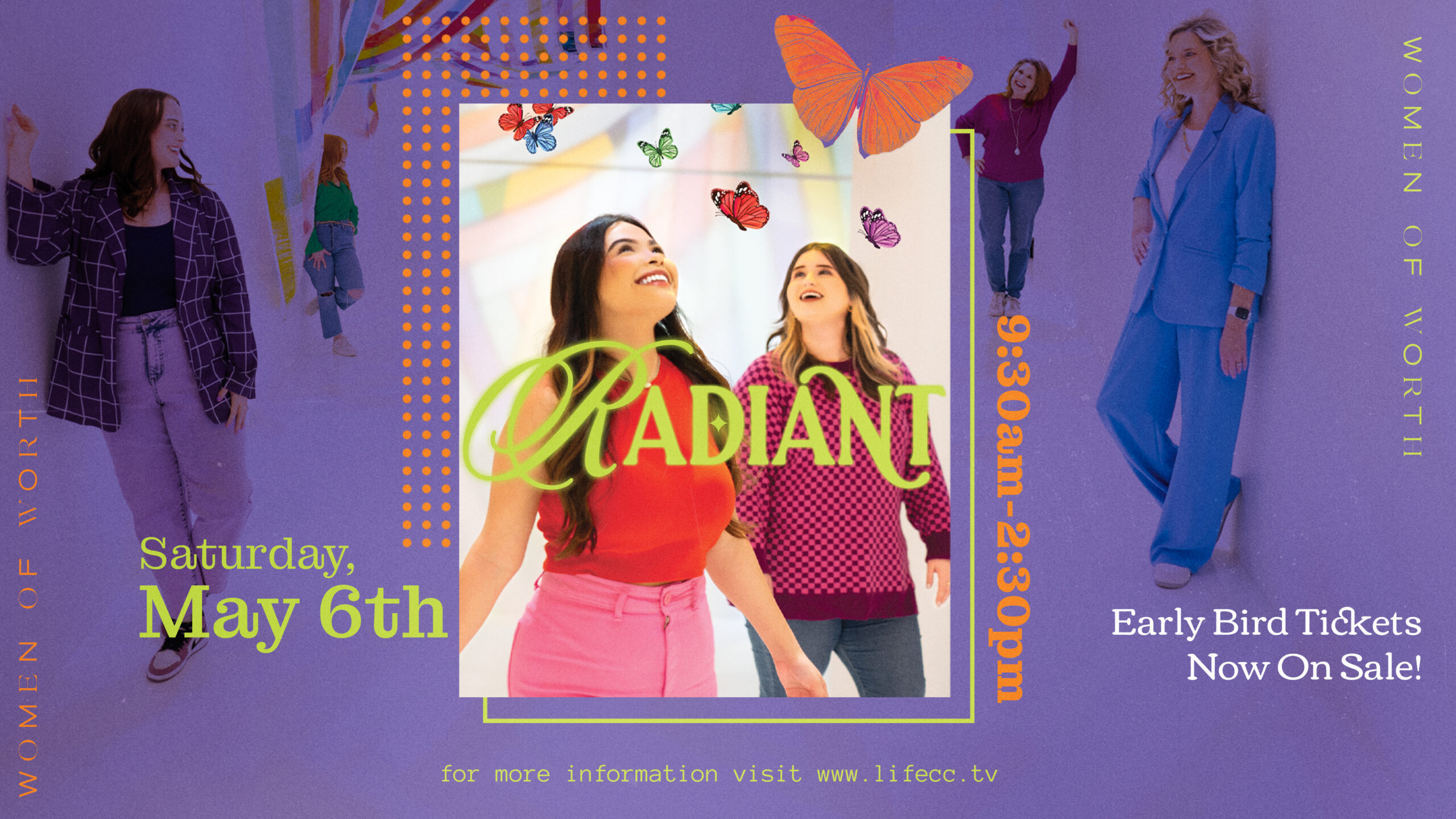 WOMEN OF WORTH invites you to join us for our next gathering as our Pastors' Wives encourage and challenge us through their stories and the Word to look to the only One who can bring healing and restoration to our brokenness. 
He desires for you to be Radiant With Joy!!
Join us Saturday, May 6th from 9:30am-2:30pm.
Sanctuary Doors Open at 9:00am, event starts at 9:30am
Early Bird Tickets
$40 – Adults
$25 – Students