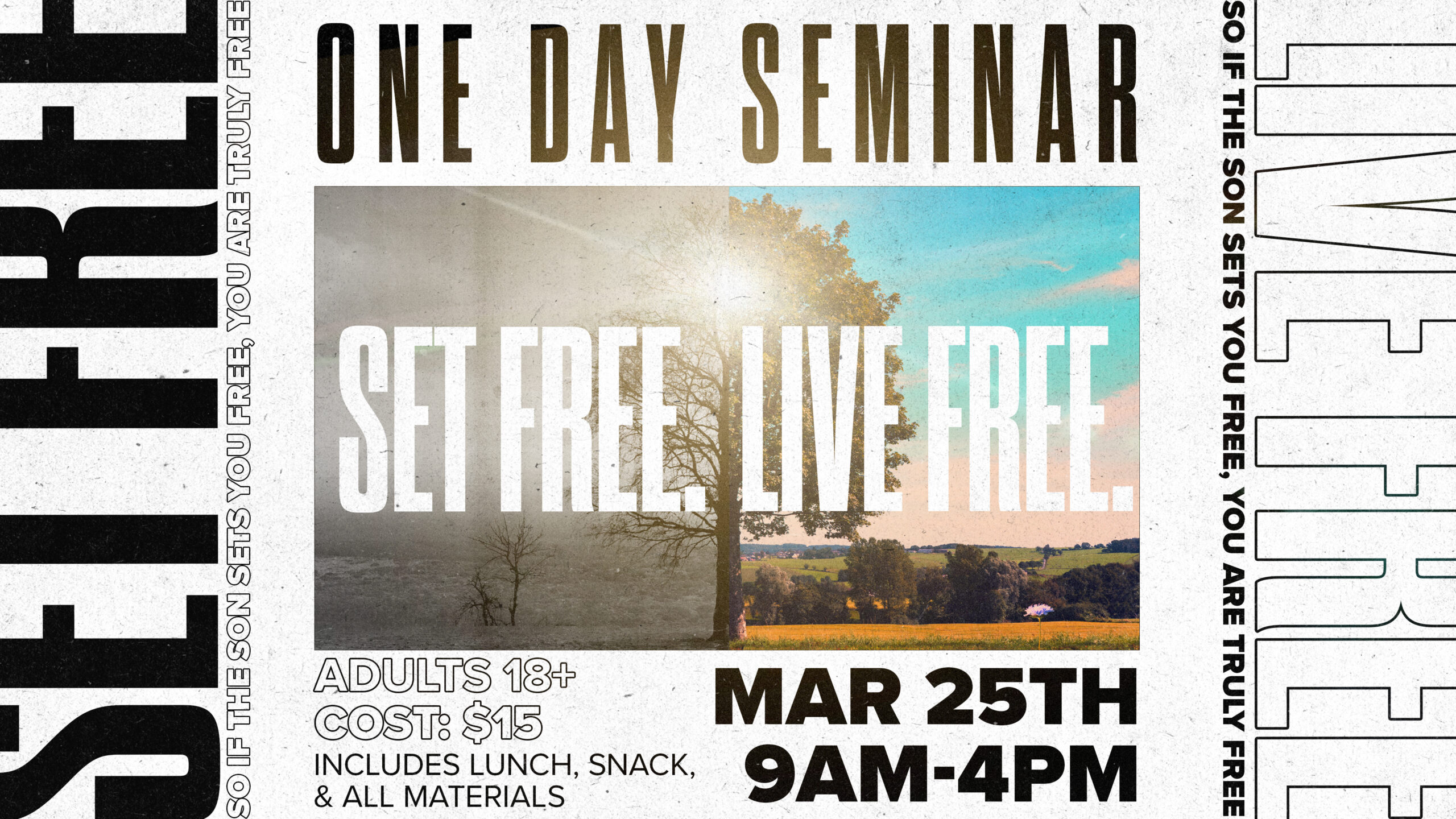 Set Free-Live Free – One Day Seminar 
Saturday, March 25, 2023
9:00am – 4:00pm
Cost: $15 (Lunch and snacks provided, 10-minute breaks observed every hour, and you'll receive your own manual to take with you.)
Only for adults 18 yrs. and up, no childcare provided.
A ministry for those that are hurting, needing healing and freedom for the deep places of the heart. Combining biblical truth and experiential understanding to bring a balanced, biblical approach to inner healing, deliverance, and transformation.
Freedom is not a program; it is the work of Jesus Christ through His body of believers. You can overcome negative thoughts, irrational feelings, and habitual sins. You will learn to apply the truths of God's Word as a base from which to renew your mind and become the person Christ has empowered you to be.