About Trail Life
Trail Life at Life Community is a Christ-Centered, Boy-Focused mentoring and discipleship journey that speaks to the heart of a boy. Established on timeless values derived from the Bible and set in the context of outdoor adventure, boys from Kindergarten through 12th grade are engaged in a Troop setting by male mentors where they are challenged to grow in character, understand their purpose, serve their community, and develop practical leadership skills to carry out the mission for which they were created.
Trail Life Mission
"To guide generations of courageous young men to honor God, lead with integrity, serve others, and experience outdoor adventure."
Trail Life Motto
<<Walk Worthy>>
"… that you may walk worthy of the Lord, fully pleasing Him, being fruitful in every good work and increasing in the knowledge of God;…" Colossians 1:10
Join us for Open House/Parent Orientation in the Mueck Building September 11 at 6:30 pm. This will be an opportunity to sign up if you have not yet done so. You will also hear more about the program and be able to ask any questions.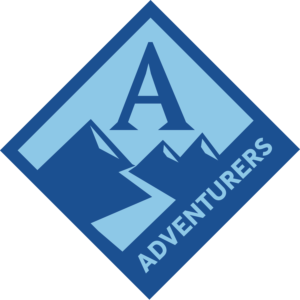 As Adventurers, young men (ages 14-18) mature in wisdom and faith through more difficult challenges and leadership activities with Christian men walking alongside. They plan and lead outdoor events and large projects while exercising leadership positions in the Troop, even mentoring some of the younger Trailmen.